home
a|r|a 18
The Association ARA announces that it will be hosting, together with the "Vasile Pârvan" Institute of Archaeology of the Romanian Academy, the annual Symposium "Architecture. Restoration. Archaeology", to be held on April 19th to 21st, 2018.

Authors are invited to submit proposals for papers to be delivered at the open sessions and for contributions to the round table "The year of heritage: Romania whereto?"
The call for papers is open until March 15th, 2018. The proposals and abstracts can be sent via e-mail at contact@simpara.ro or directly to the organizing committee, to Ms. Monica Margineanu Cârstoiu, tel. +40-(0)723 559 572 or Mr. Virgil Apostol, tel. +40-(0)731-393 333; Letiția Nistor, tel. 0731-300 449.

Decembre 20th, 2017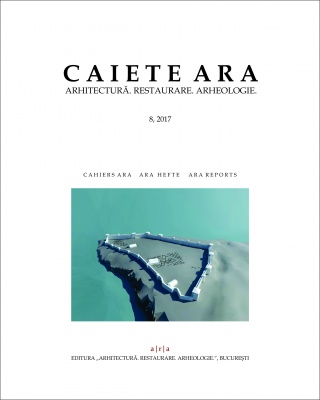 ARA Reports - 8,
Bucharest, 2017
April 22nd, 2017